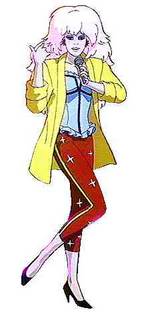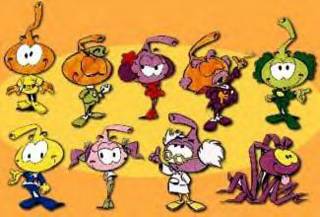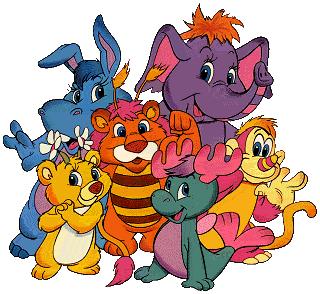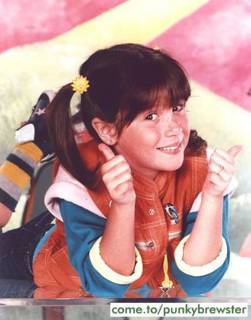 ahh...the 80s. i'm passionate about the days of my youth. last month, some of my friends and i had a very long conversation about old tv shows. since then, it's actually continued by email and telephone and it's been a lot of fun. i was online today looking up some old shows and i had such a blast doing it. i found some GREAT stuff...let me start with the pictures...
1. charles in charge. what a great show...i want charles in charge of me!
2. pole position
3. silver spoons. watching this show always made me want a giant train.
4. today's special...a nickelodeon classic. muffy the mouse was the coolest!
5. jem. truly truly outrageous! who didn't have an inner rock star?
6. the snorks
7. the wuzzles
8. shirt tales...no one seems to remember them, but they were one of my favorites.
9. the little prince...another nickelodeon cartoon
10. the facts of life. i always wanted to be jo.
11. the get along gang. man, oh man...i LOVED this show. i even had a doti dog sleeping bag.
12. punky brewster. apparently i looked like her when i was little
13. belle and sebastian. many don't remember, but how can one forget the friendship between an abandoned boy and a dog?
14. fraggle rock. gobo, red, wimbley, and mokey...and don't forget the doozers...
15. danger mouse. in kindergarten, me and my buddy john used to play this in my tree house.
other shows i remember watching (some of these were more shows i watched because my mom was watching them)
growing pains
family ties. who didn't have a crush on michael j. fox?
mr. wizard
pinwheel
quantum leap
who's the boss
hung kung phooey
mr. belvedere
webster
magnum pi
simon and simon
kate and allie
scarecrow and mrs. king
dallas
kids incorporated
mickey mouse club
gummi bears
the jetsons
smurfs
lassie
cagney and lacey
chip n dale rescue rangers
inspector gadget
alvin and the chipmunks
oh wow. i'm sure the list could go on and on if i sat around long enough. but i'm pretty sure that's enough for now. fun to think about, but it makes me feel old. it also makes me realize what crap is on television now. yeah, technologically, we've come a long way...but quite frankly, the quality has diminished. 80s tv was definitely quality!